GOLD AWARD
Winner of HUMAN RESOURCES
Psychometric Tool Provider
Your

Competitive Advantage
is not about better technology, process or products.
It's about having the right people.
Identi3® helps you achieve the 3 'fits': (1) Job fit, (2) Team-fit, and (3) Culture-Fit
What is a
psychometric
test?
It's a ruler for understanding personality
Are you tall or short? Good or poor at sports?
Introverted or extroverted?
​
The tallest person in a family of short people might think they are tall.
Your replies and everyone else's will be subjective.
Your own answer may also be your self-perception
Psychometric test measures more than just self-perception, it measures actual behavior.
It gives a record of each person according to a specific scale.
What are the
benefits
of such
tests to
employers
?
A junior staff costs approximately $9,000 for three months.
A senior staff costs approximately $30,000 for three months.
​
Now imagine them leaving after three months because they do not fit in.
​
Psychometric tests assist employers to pick the right person for the right role and reduce costs of wrong job fit and training.
​
You spend more time with the right candidate rather than spend too much time with someone who is not.
What are the
shortfalls
of
using such tools?
With all psychometric tools, you may want to use them as a guide.
Over believing in the results or stereotyping other people with the results, is not a good way to use psychometric tools.
How do the
Questions
look like?
Rank the statements from most like you, to least like you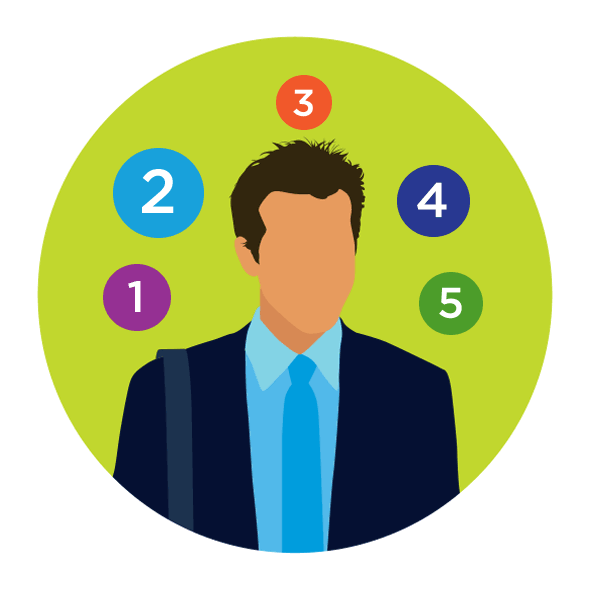 You choose what is more important over the other.
When you list your preferences, you show how you are different from everyone else.
Why is
Personality
a more important test that IQ or Reasoning tests?
The world has changed from a single contributor to team work
When work is more collaborative than it is performed individually, the importance of understanding and bridging personality between people takes center stage over IQ.
Personality tests like Identi3® help to identify person-job fit, person-team fit and person-to-culture fit. These are more important factors compared to finding intelligent candidates.
What are the 16 traits that IDENTI3
measures
?
IDENTI3 measures the way you think to the way you behave
What are the
8 archetypes
that IDENTI3 reveals
?
The 8 archetype are strengths-based
Assess if your candidate has
Job-Fit
The right personality for the job can yield of 300%
Have you hired someone who did not perform?
Having the right traits help both employers and job applicants find the perfect match.
Assess if your candidate has
Team-Fit
The world has changed from a single contributor to team work
Having the best people isn't enough. You need to help the dream team get their act together
Identi3® helps you to coach dream teams to perform better
Assess your
Team Dynamics
and
Organization-Culture
Use data-analytics as a concrete way to drive actions
Identi3

®

is
more than a psychometric tool

Identi3® helps Management shape their organization culture.
Check out our User-Friendly interface