Finally a tool that can accurately represent you
How to complete Identi3 Questionnaire on your smartphone.
What is a
psychometric
test?
It's a ruler for understanding personality
Are you tall or short? Good or poor at sports?
Introverted or extroverted?
​
The tallest person in a family of short people might think they are tall.
Your replies and everyone else's will be subjective.
Your own answer may also be your self-perception
Psychometric test measures more than just self-perception, it measures actual behavior.
It gives a record of each person according to a specific scale.
What are the
benefits
of such
tests to
jobseekers
?
The reasons are more important for you than you know
People who love their jobs work harder and
are happier and more satisfied.
​
Psychometric testing helps you to find a job you love .
And it also helps employers understand what support they need to provide to you
and how best to provide that help.
What are the
shortfalls
of
using such tools?
With all psychometric tools, you may want to use them as a guide.
Over believing in the results or stereotyping other people with the results, is not a good way to use psychometric tools.
How do the
Questions
look like?
Rank the statements from most like you, to least like you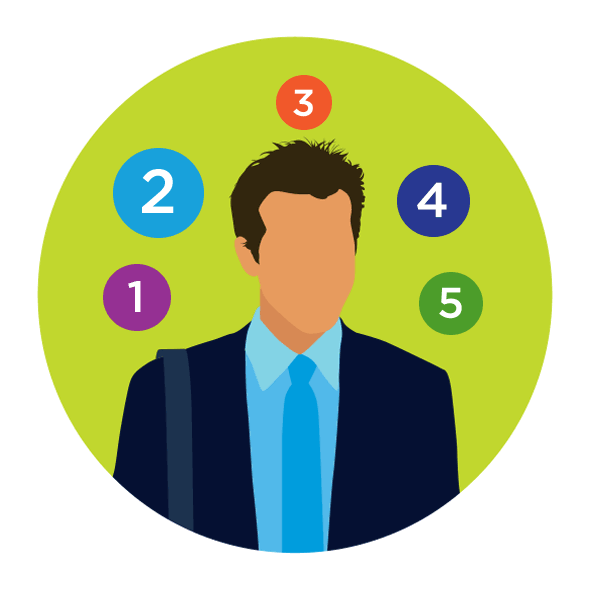 You choose what is more important over the other.
When you list your preferences, you show how you are different from everyone else.
Why is
Personality
a more important test that IQ or Reasoning tests?
The world has changed from a single contributor to team work
When work is more collaborative than it is performed individually, the importance of understanding and bridging personality between people takes center stage over IQ.
Personality tests like Identi3® help to identify person-job fit, person-team fit and person-to-culture fit. These are more important factors compared to finding intelligent candidates.
What are the 16 traits that IDENTI3
measures
?
IDENTI3 measures the way you think to the way you behave
What are the
8 archetypes
that IDENTI3 reveals
?
The 8 archetype are strengths-based
How should I
answer
the questionnaire?
Being a personality questionnaire, there is no right answers.
Answer truthfully. Be yourself. You have nothing to hide.
IDENTI3 has built in detectors and can show if you have been untruthful.
​
If employers cannot trust you to take the questionnaire, can they trust you for bigger roles?
Clever Design . Clever Results